This article is dedicated to the memory of those who lost their lives in the January 1905 gale,
especially aboard the Zulu fishing boat Evangeline.
Contents
Introduction
Newspaper reports from the time record that gale-force winds blew from Saturday 14 January to Tuesday 17 January 1905 in the Moray Firth and further out.
It would appear that fine weather on Friday 14 January had tempted many of the Banffshire fishing boats to leave Wick for the Orkney herring fishing. Consequently, a number of fishing boats from Buckie, Portknockie and Cullen were caught at their nets twenty or thirty miles off Wick by the gale.
The boats probably rode at their nets, drifting along as a whole towards the Orkney Islands, which was not unusual in gale-force conditions lasting one or two days. However, a gale of four days must have proved too much for their gear, which gave out. The boats, having parted from their floating anchors, were then dependent on the sea-going qualities of their battered vessels.
Whilst many boats were wrecked or damaged, and nets lost, as a result of the gale, one tragedy stood out: the loss of the Portknockie boat 'Evangeline' with all hands.
What follows is a summary of information from various parts of this website, taken from original sources and/or supplied by the descendants and relatives of those lost.
Boat and crew
The 70ft Zulu fishing boat Evangeline BF 1952 was built in 1896 by George Innes and Sons at Portknockie for David Wood "King".1
The photo below shows Portknockie Harbour packed mainly with Zulu fishing boats, including the Evangeline. Hover your pointer over the photo to find her.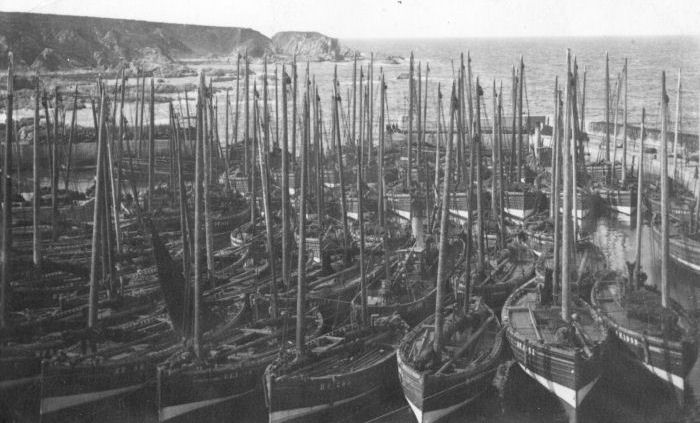 Zulu fishing boats in Portknockie Harbour (pre 1905)2
Below is a photo of the Evangeline crew, although not everyone in the photo was aboard when the Evangeline was lost. We've only put three names to faces so far and would like to hear from anyone who can identify more. Again, hover your pointer over the photo to put names to faces.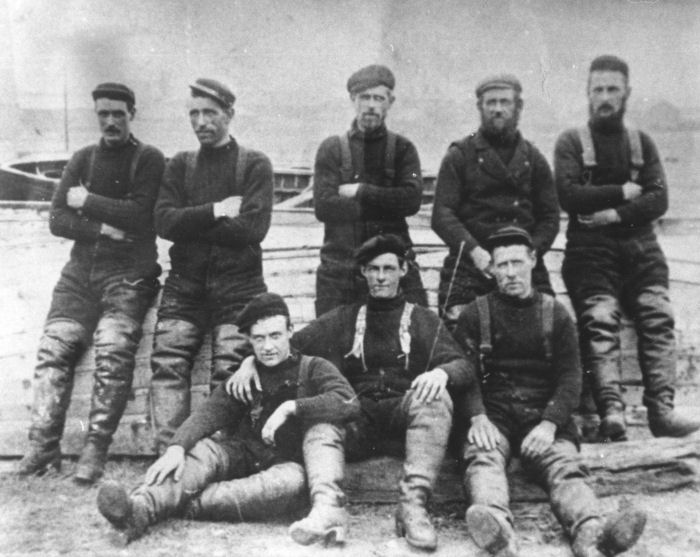 The Crew of the Evangeline3
Crew members we know of are listed below with links, where possible, to their person pages.
Alexander Mair "Saucy" was not in the crew for the fateful Orkney fishing of January 1905 because of an argument with his stepfather, Evangeline skipper David Wood "King", over his playing of the melodeon. His place was taken by a young lad from Cullen, George Findlay.4
Newspaper reports
Below are three newspaper articles that in 1905 reported the tragedy.
A "Life-Taking" Gale, including the loss of the Evangeline BF 1952.
BANFFSHIRE ADVERTISER
Thursday, January 19, 1905, page 5
The Portknockie Boat Disaster, regarding the loss of the Evangeline BF 1952 and the recovery of the bodies of some of her crew.
BANFFSHIRE ADVERTISER
Thursday, January 26, 1905, page 5
The article above mentions the steam drifters Trident and Bluebell that carried some of the recovered bodies back home to Portknockie. The Trident was owned by John Pirie "King" (first cousin of skipper David Wood "King") and sons William and Alexander. Bluebell was a sister-ship to Trident and owned by Wood family.
A Terrible Visitation, including the loss of the Evangeline BF 1952.
Probably BANFFSHIRE JOURNAL
Thursday, January 26, 1905

It was reported in error in some journals that a David Mair "Bobbin" had been lost from the Evangeline, but this was a mix up with Alexander Mair "Bobbin".5
Memorials in Hillhead Cemetery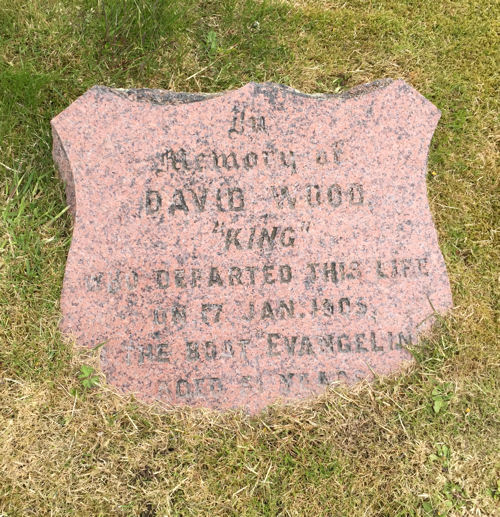 Memorial to David Wood "King"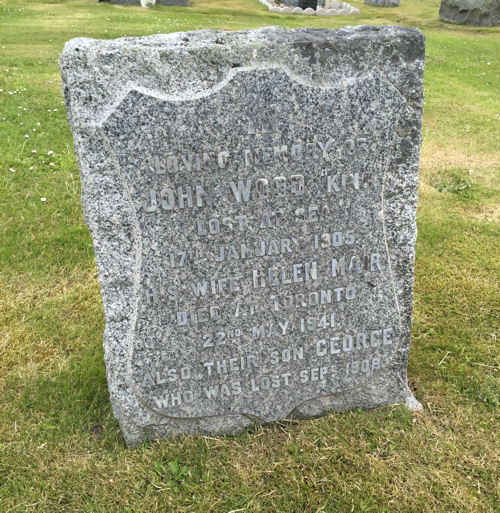 Memorial to John Wood "King"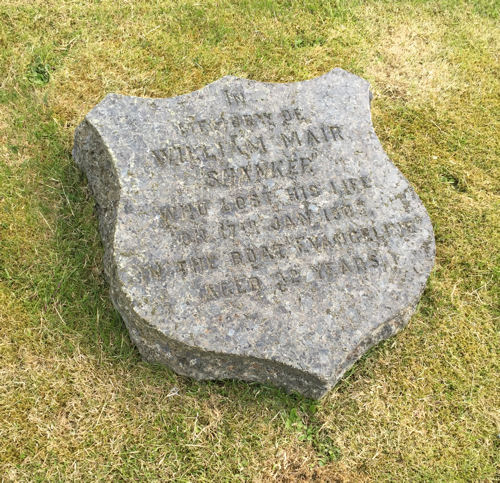 Memorial to William Mair "Shanker"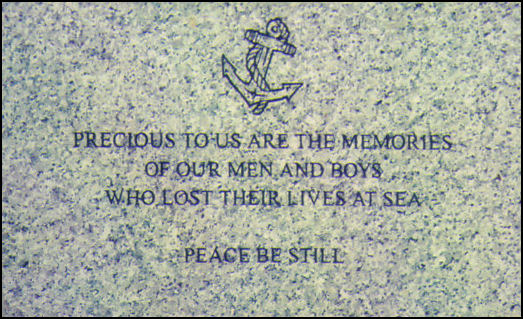 Portknockie memorial to those who lost their lives at sea
Sources
"Fishing up Information on Old Boats", Banffshire Advertiser, Tuesday, January 29, 1991.
Photo kindly provided by Ian Pirie.
Photo kindly provided by the late Edgar Mair "Mull" or "Bobbin".
Related by Mary Laing.
Clarified by Dave Wood of Vancouver.